08.06.2020.
Paris is always a good idea, these are the words of Audrey Hepburn. Her films have always fascinated me, her ability to become someone else. When I think of Rome, in my mind are her fascinating romantic visions which make Rome the main role of the famous Roman holiday.
What about Paris, what makes it so fascinating and reachable? Why would you choose Paris instead of London or Rome, instead of Istanbul or Wien?
10 reasons why
Paris is a romantic city
Paris is just romantic by itself, there's not a doubt about it. There's just something about the French language and culture, I started to learn it because we had free classes in the college but then French meant something to me. It's the discovery to be free, to find the finest style that suits you, to be perfectly unperfect, to have that- je ne sais quoi. Paris just captures with the beauty that you wonder how it is possible. Paris is called the City of love not only to meet your expectations.
Paris is pretty walkable
Have I seen any european city like that? Even Parisiens rather do the walkings then taking a metro. The centre around the most beautiful part of Paris which includes Louvre and Jardin de Luxembourg is pretty walkable. As I noticed Jardin du Luxembourg at the map, that's what I suggested as the meeting point to my friends. Located not far from the centre along almost 5 km, you can explore Paris by taking a trail by Canal Saint-Martin which connects Canal de l'Ourcq to the Seine. Shaddowed by colourful chestnuts and shops, decorated with bridges it can be a reason for romantics and relax. Even some films were shoted here.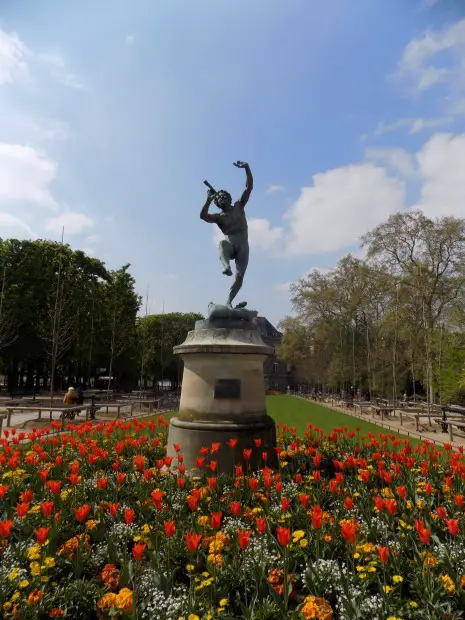 Eiffel tower
Oh Eiffel tower, from how many different angles can you took a photo? In the spring time it's specialy beautiful. It's just so fun and relaxing place that gather the people. Isn't that wonderful?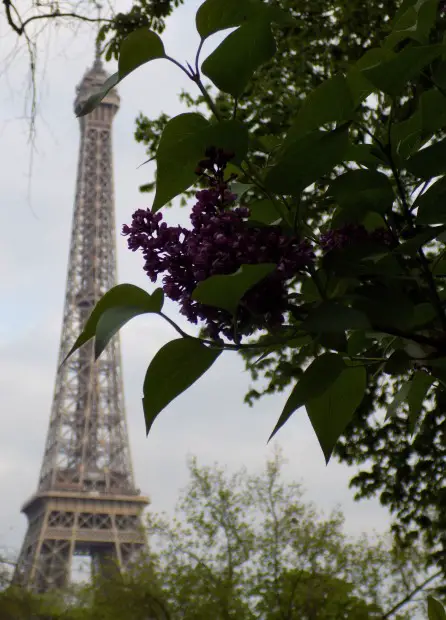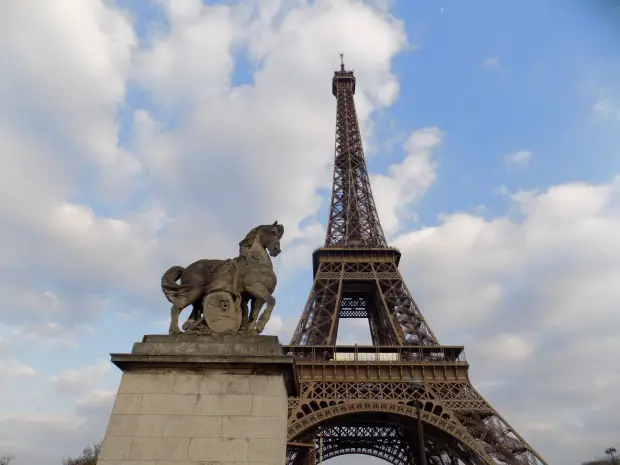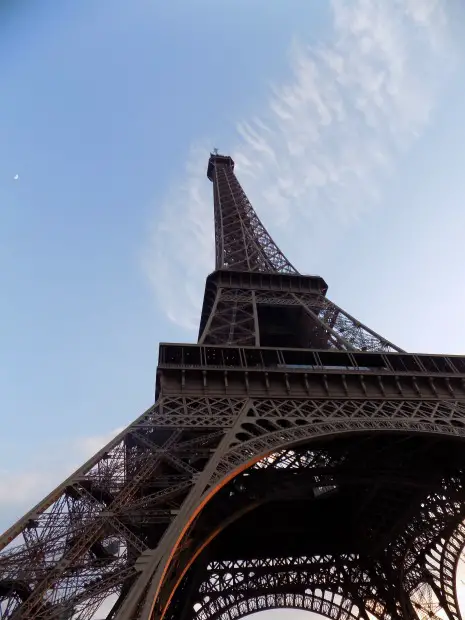 Elegant fashion
Isn't it Paris the city of fashion? Even if you don't find elegantly dressed Parisiens by their street style, Paris allows you so many creativity vibrating its unique beauty. Just the feeling is enough, the feeling to be set in some kind of romantic movie when in Paris. Fashion can open your eyes, with the filter of Paris you can explore yourself. Even if you only put that french cap and go on. If you indeed would try a parisiene style, get inspired here.
History & Art
Absorbing the history like magic is the characteristic of Paris. How much art is involved within, how much details is just amazing. I miss living in the place that is full of meaning because history left so much trace.
Art is just everywhere in Paris where street painters encounter artists of all kinds, not only at Montmartre.
Children will be happy
With Disneyland so near do not hesitate. Seeing so many fairy-tale photos through instagram, I wonder where I was before.
With elegant parks along the centre children will have place for themselves. Exploring something new is their duty too, let them discover art and history. The shops like Petit prince just capture with their beauty.
Elegant parks
I've already mentioned Les jardins du Luxembourg and Touillers gardens are just across. It's where the royalty lived, it's the place of sensitivity. What a feeling to have such a treasure in the city centre. Not only in the centre, many similar hidden gems spread in Paris like Castle Vincennes and Park Floral nearby.
It's the habitude of Parisiens to have picnics in the parks, where ever they are. Transfer that relaxedness into your daily life.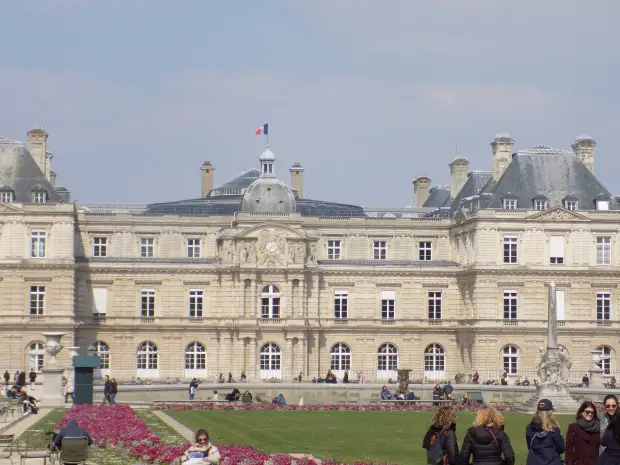 If nowhere, than to Montmartre
This artistic soul of the Paris is the host to some amazing views, hilly cobblestone streets and Sacre-Coure. And you won't believe it- vineyards. It's also the home of Dalila, a famous parisene singer and icon of the town. Here you can find the caffe bar of Amelie. The Wall of Love. Allow yourself to spend sometime, take the inspiration of artists and not just run away.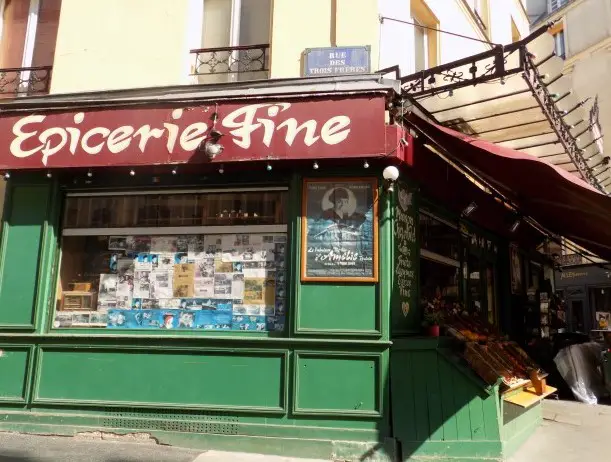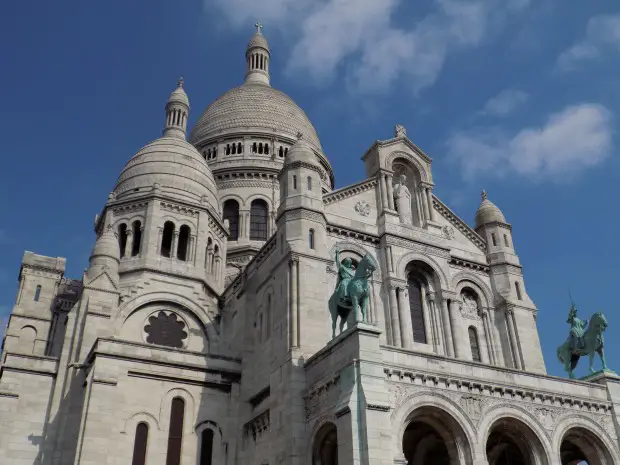 Nearby places
It's never enough art if you come to Paris. Discover the  countryside and Giverny where you will find Monet's garden, the famous lilies and the bridge. It's only 45 minutes by train from Paris.
Versailles is spreading its treasure, but also some of the beaten track places like Chantily castle, Province town or Auvers-sur-Oise. I succeded to see flower canals of Amiens though it's not really near Paris and Mont Saint-Michel.
Joie de vivre (joy of life)
Easiness filled with life, who can beat Paris? Only maybe the smiling faces of indonesian people. What contributes to this experience are its artistic wings, culinary delight and french charm. There's even a sculpture of Joie de vivre in Paris near the Trocadero fountains. An excellent ancient statue dates from 1937.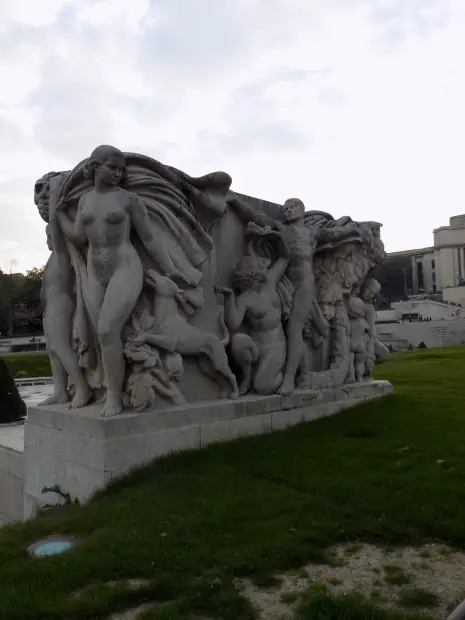 All in all
Have I convince you already to visit Paris or inspire you to come back? Or helped you to make your destinations easier to make? Let me know how romantic or artistic did you experience Paris. Or is it also one of your favourite cities.