14.05.2019.
Or even more than you can. Because there are places you just want to see, because you cannot choose when, because the weather constantly doesn't allow you that, because you just have to say- "I'm going" even if you cannot fulfill to visit the entire itinerary. The smart solution lies within that "little by little" of the entire management.
My firsthand plan was to visit italian lakes as much as I can which included Lake Garda, Lake Maggiore and Lake Como, even more than that. Of course, I had to skip Lake Como. Then Paris jumped in becuse I could meet alive Nomadic Matt who hosted Free historical walking tours and Community Meet up's. The blogging courses by Nomadic Matt helped me a lot as they're very comprehensive and include 4 courses: business blogging, travel writing, travel photography, vloging. This opportunity opened up new discoveries of France which I dreamed off long time already as well as ungoing chance to practice my french.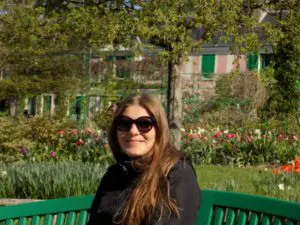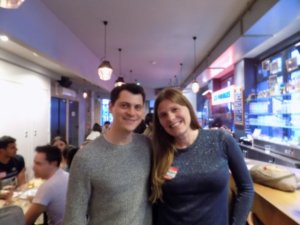 What else?
Last year I was going to to visit Lisbon and Madeira island during the Flower festival, but I was only two days in Lisbon and my flight to Madeira was cancelled when we almost got there. This thing concerning Madeira happens sometimes as the airport is exposed to the winds due to its tiny area. It was a pity I only had two days in Lisbon so I decided this time to visit Algarve as well.
My tiny budget doesn't let me more, I always say to myself as I end up counting the money every single day. Portugal is the home to some nice hostels which I had to include as I love the hostel atmosphere very much. The couchsurfing scene in Lisbon is not so strong though.
As I already found the summer job, at the beginning of May I had to come back to Croatia. Because also my budget became very tiny. I need to slow down but how to slow down when you have limited budget and time? You can only take a break for awhile. Still I chose the better hostel in Lisbon than the last time which allowed me to save something for food as the rich breakfast included various fruits, bread rolls, peanut butter, pancakes and more. At the evening I could eat some free soup and the sandwiches at the hostel. More than that, hostel in Lagos looked like the real vila with its swimming pool, table for billiard and the family vegan dinner for 5 euro which created so family atmospere.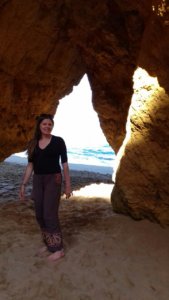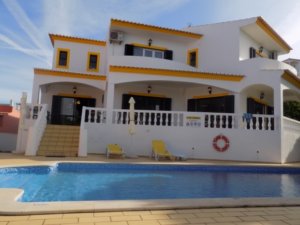 Before arriving anywhere the question was questioning itself and myself about including certain places. There are still places that I skipped off as I could visit it better in future like Bodensee. Unending skipping off or shifting from one time to another was leading me to be a little nervous as I didn't know should I include it at all. My decision certainly is- go with the flow. I don't want to worry about where will I go or how long will I stay and without doubt I want to implement this philosophy. But… when you have places that you want to see, start with that and go on like this untill it's too much. When you arrive at your destination, you'll see there's much more to see than you've ever imagined. So don't limit yourself. If only sky is the limit, no question but that sky could be imaginary as you feel more and more comfortable where you are or who you became. That's what I love about travelling, it turns you into another person, brushes your skills and potentialities. Sometimes you cannot go with the flow if you have places to see and budget that you have, but you can always go with the flow. Always some hostel gets booked last minute. What is your idea about going with the flow?
Very important is to do as much you can because the second chance may never come. As we see with the Notre Dame that suddenly burned out. As long as you have the burning desire to reach the goal, do it. Because sometimes second chance doesn't appear.
Can we do more?
I should tell you more about my month around Europe. In the tiny moments of your staying abroad you meet people that open new horizons to you. Because nothing is impossible, right? At these moments you wonder your limits, your situations and the possibilities. Because it is just about you why you're there. This could be a cyclist in the far away Madeira (but of course, I don't have a bicycle or the equipement) or actress that spends a night in the hostel of Lisbon, motocyclicts that travels all over Europe feat. Marocco. This could be couple that works and travels with the web-design and you can even speak your own language  together because they're from Serbia. Or ladies from South Africa that travel for the first time overseas only by bus (not the train) for the fear not to be lost as you wait together your bus in the middle of the night in Italy. Myself to come home as there's not a direct one from Milano and they to Venice. This can be film producer that decides to come to Madeira suddenly or the french couple that lives at the south of Portugal and once went by bike back home from Vietnam. These are the moments that will make you wonder about life where it is and what it is. One weird and unpleasant moment or place can turn into the image you'll remember the most, that you'll be grateful about the most.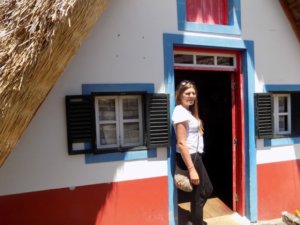 What to say more?
It's not about seeing infinite things, it's about turning these things into infinity. The balance between being flexible and seeing the most you want is all about the balance. The fact is that you cannot know what to expect untill you arrive somewhere, who can? If you missed something on the road, don't wait too long to put it in again. It happens to me all the time to miss something but it teaches me how to be comfortable. But I have to mention that it was raining in Portugal when I arrived and it was still rain in Lisbon when I was coming back after ten days in Portugal and one week at Madeira. Lake Garda was also very cloudy so I couldn't go to Monte Baldo and the rain at lake Maggiore was very present.