23.11.2020.
Having a relaxed time in Montmarte discovering its cute corners was my wish for years so I was really lucky when I got an extra day on my way to Mexico. Montmarte in fall, you may say every city can enchant you but Montmarte & Paris will make you totally amazed, will make you fall in love. With the full right you will say- Paris je t'aime.
It was a perfect sunny day to explore Paris by foot so it was was unavoidable to catch Tuillers gardens and Louvre via Opera with only 30 minutes walking from Montmartre.
Sacre-Coeur
Except its autumnal clothes Sacre-Coeur is offering splendid view of Paris and inevitable Eiffel tower. Just in front of it don't miss the Sinking house, but I didn't see where to take the sinking view with the meadow. I was so lucky to have a company of my roommate but next time I would even try my tripod to make better photos. We visited the church nearby and I love the stained glass art.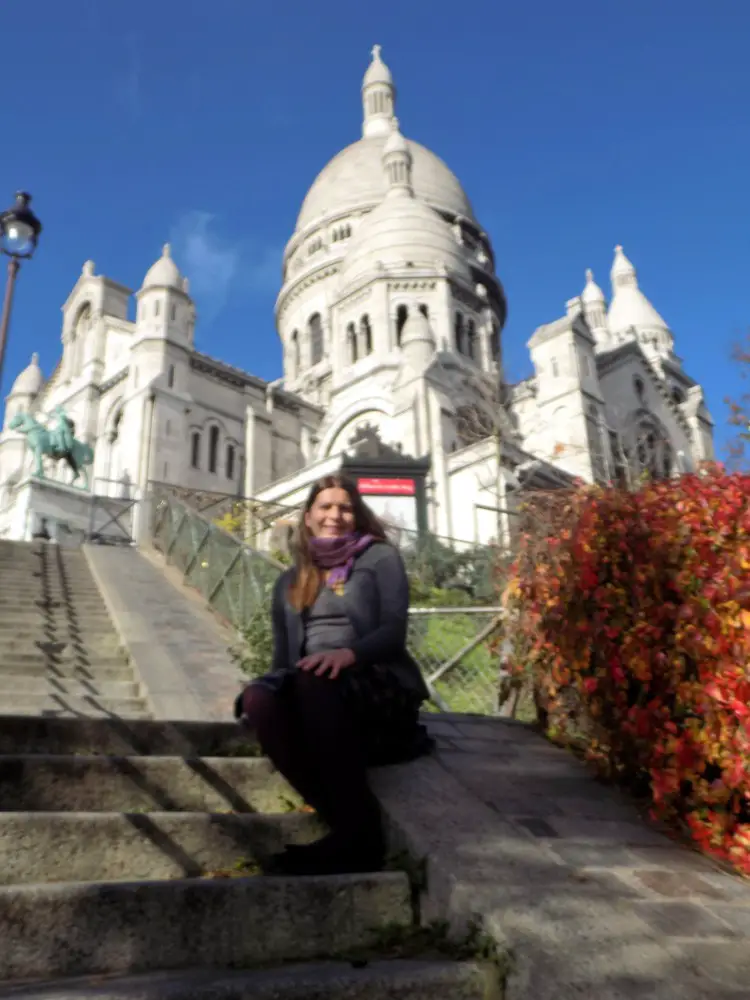 Cute caffes everywhere
As you start climbing till descending cute caffes catch the view- small caffes, colourful chairs, floral caffes, famous caffe like caffe d'Amelie or fency restaurants like Consulat. I even discovered Starbucks and pumpkin latte but not my kind of drink. French spirit is just so rooted here. Artistic coblestone streets of Montmarte always call for the second chance.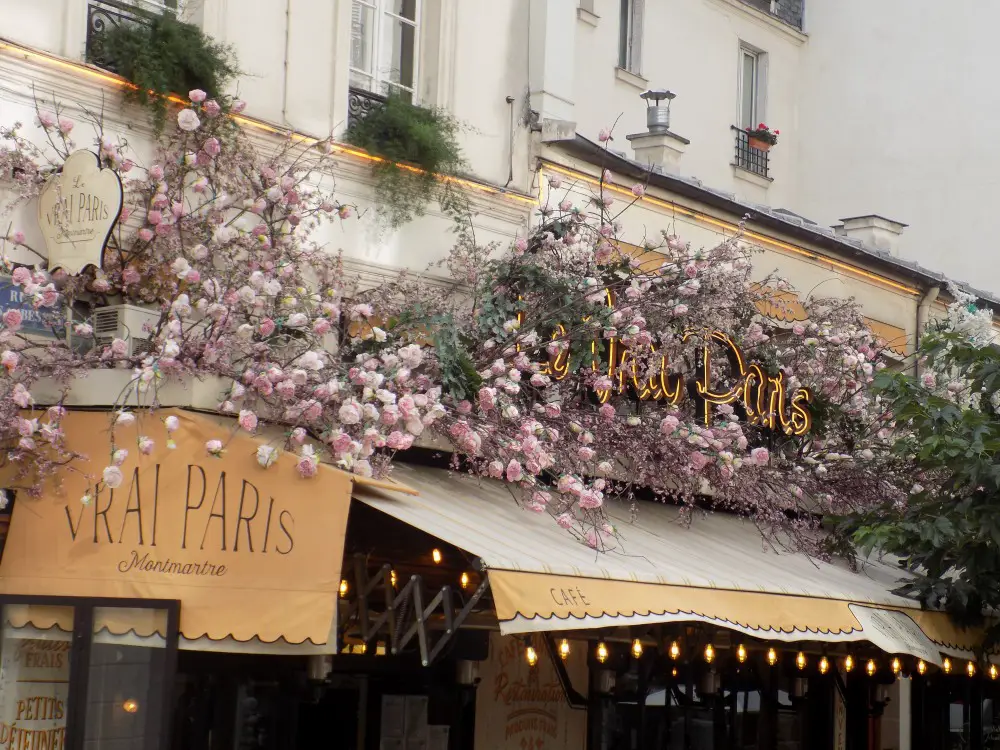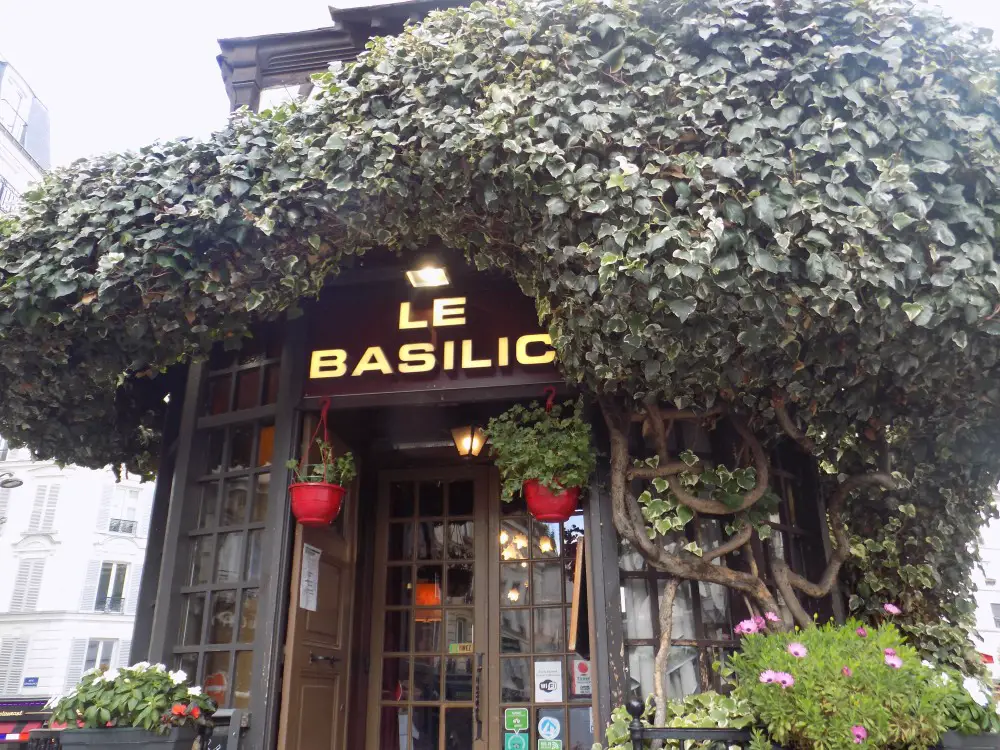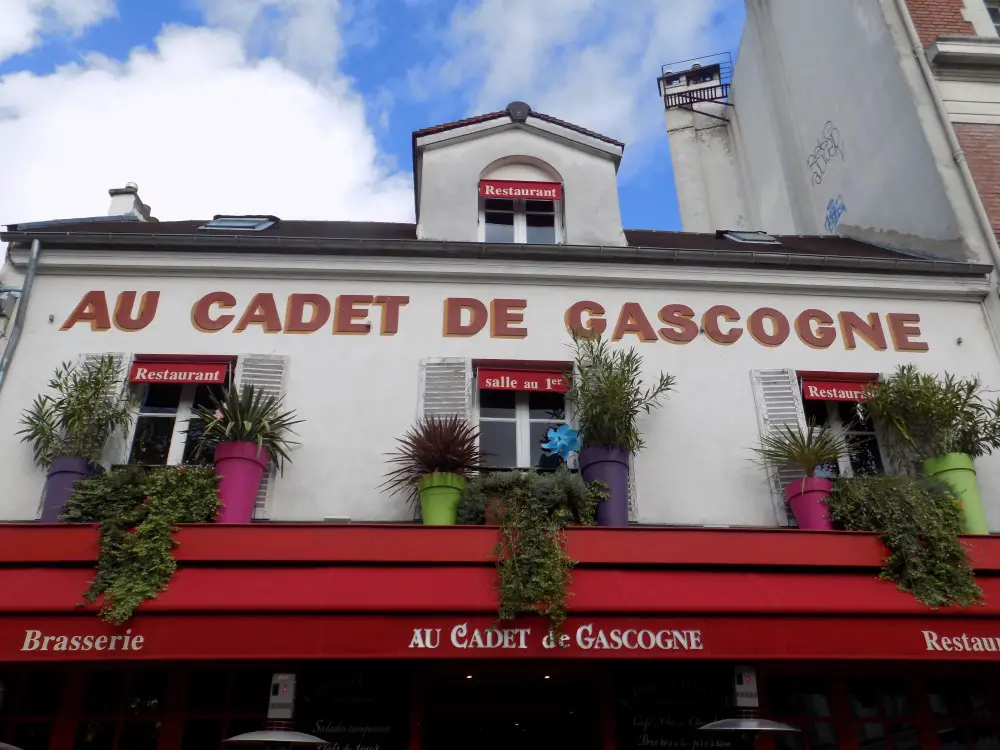 Ivy wall
What a delicacy and not the only one. Rue de l'Abreuvoir is filled with charming houses dressed in ivy, what an invite to visit Paris in autumn.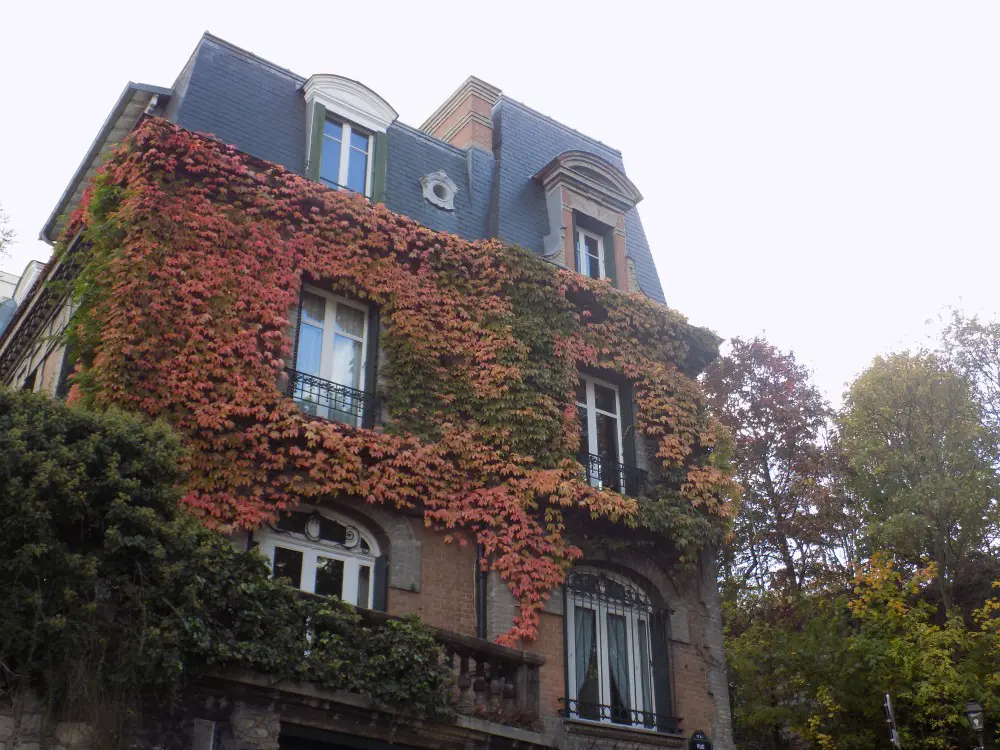 Vineyards
Vineyards with the view of Sacre Coeur, any more reason to visit colourful Paris in autumn?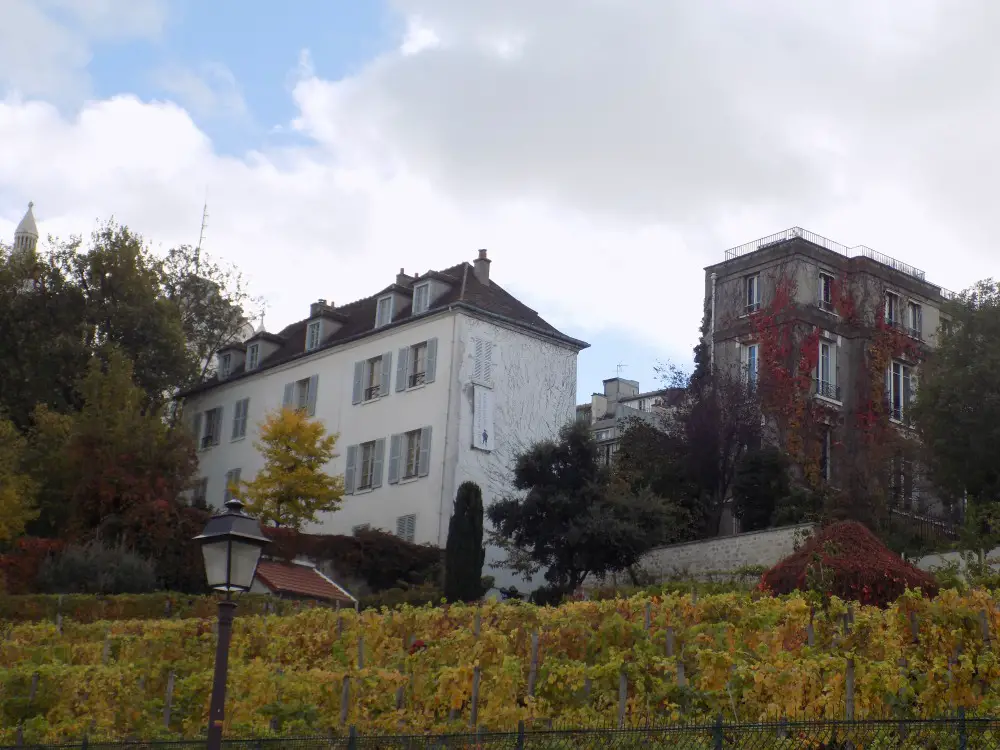 Street murals
They can be imperceptible or artistic images but they catch the view.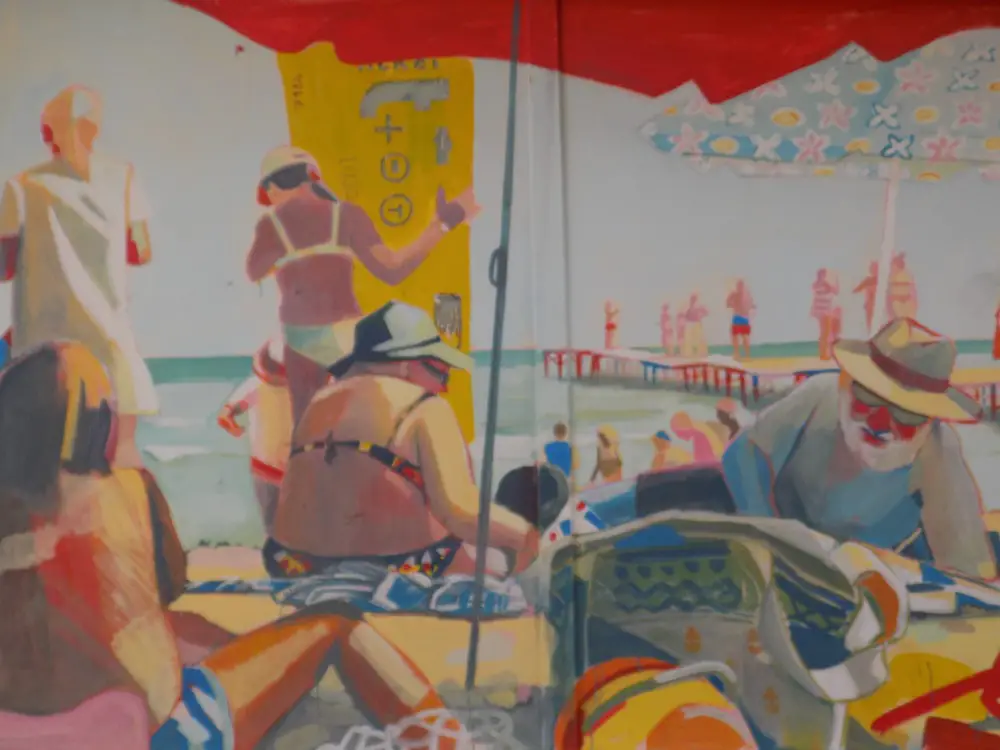 Love wall
Never sure where something is, I will always ask even if thousand times. What a lovely idea. I knew I had to visit when I saw it on facebook first time.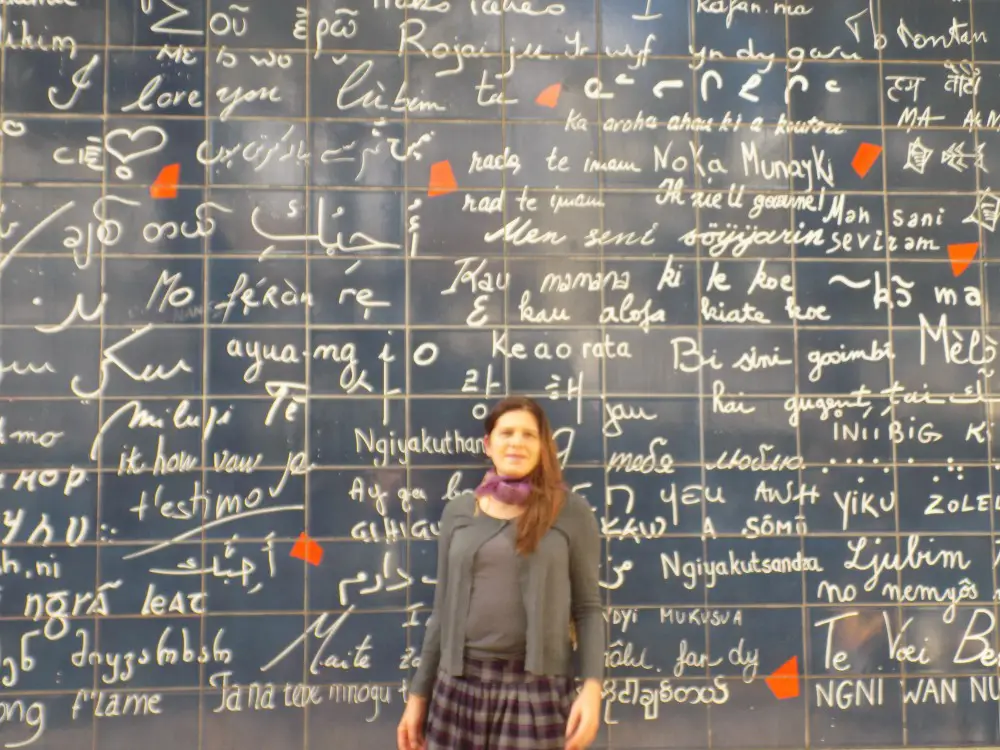 Slowly, slowly we're trying to find the affordable caffe nearby. What a surprise, Louvre is only 20 minutes by foot. I love Paris that is so walkable and full of art.
Opera in all its beauty will be discovered next time, to truly know Montmartre please take an advise from my parisian friend Ophelie. Hopefully I will meet her next time also.
Touillers gardens
Wow view of that pyramid is just adorable, like I was nearby. I'm so lucky to catch the sunset and Champs-Elysses. Gardens of Paris are just made to chill out, just look the chairs around, children that play with boats.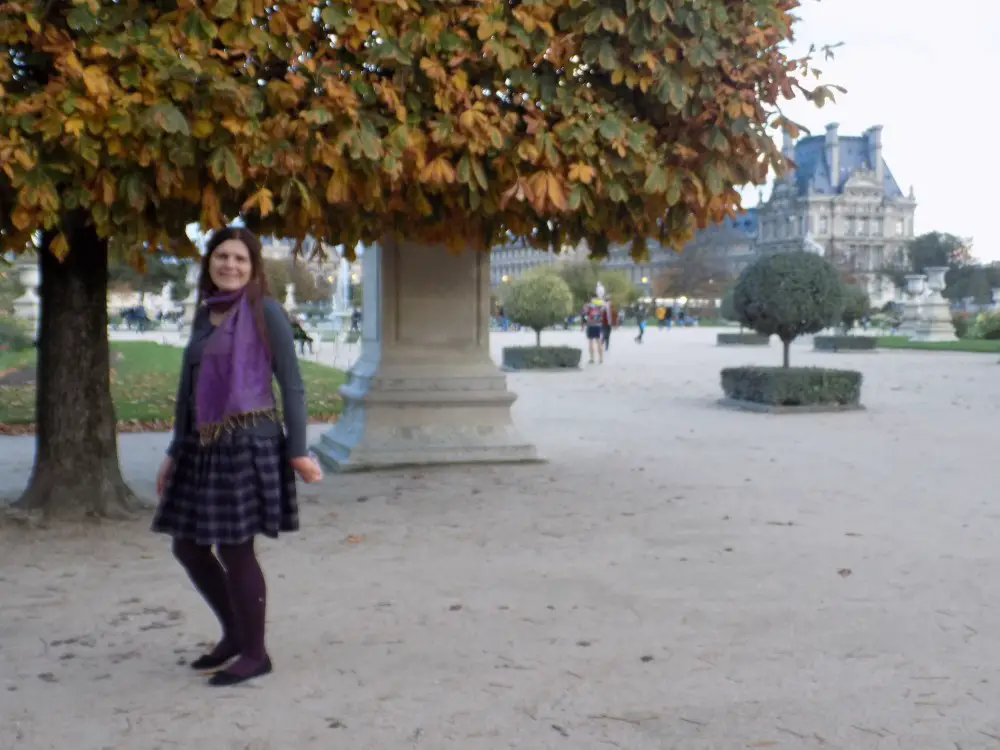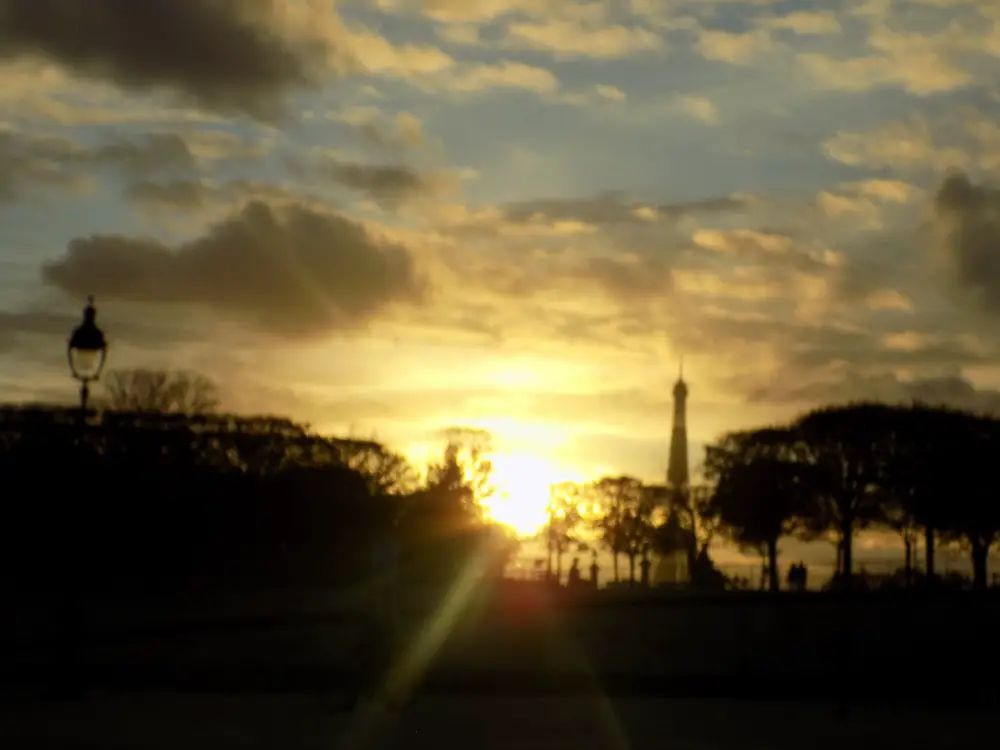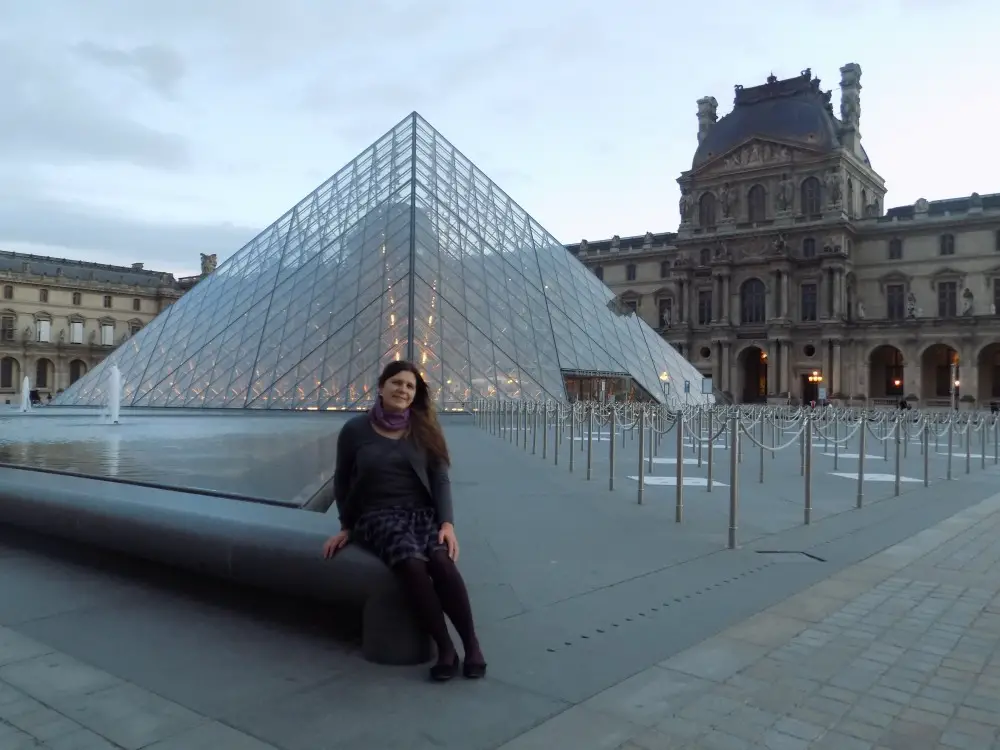 All in all
Paris in fall is unbeatable, I hope to return next year with more views of Eiffel tower and colourful street called rue de Cremieux.