12.02.2021.
Dubai is a fascinating place, not only a jungle of buildings and wide roads.
Neha Singh from Dubai Wikia as my guest writer will make you more attractive this world phenomenom through the most amazing outdoor things.
Dubai may be a desert city, but it's not blistering hot throughout the year. Barring the intense summer months (particularly July and August), this Arabian city in the UAE has milder climate with sunny skies and pleasantly cool temperature. Whether you're a local or someone planning for a Dubai trip, this list of best outdoor things to do in Dubai is perfect for anyone who itches to get outside and try several and exciting activities across its land, water and air.
Travel around the world at Global Village
Experience the cultures, cuisines and distinct highpoints of different parts of the world in a single day! Just make your way to Global Village – this one-of-its-kind leisure, shopping and entertainment venue is an open-air attraction, featuring a total of 26 pavilions representing the specialties of over 80 countries. With its many lively shows by celebrity performers, an extensive funfair park, and the region's first Ripley's Believe it or Not! Museum, the place is so incredible and exuberant that it's absolutely worth a visit for every age and ability. But, it's open only during winter months from October to March.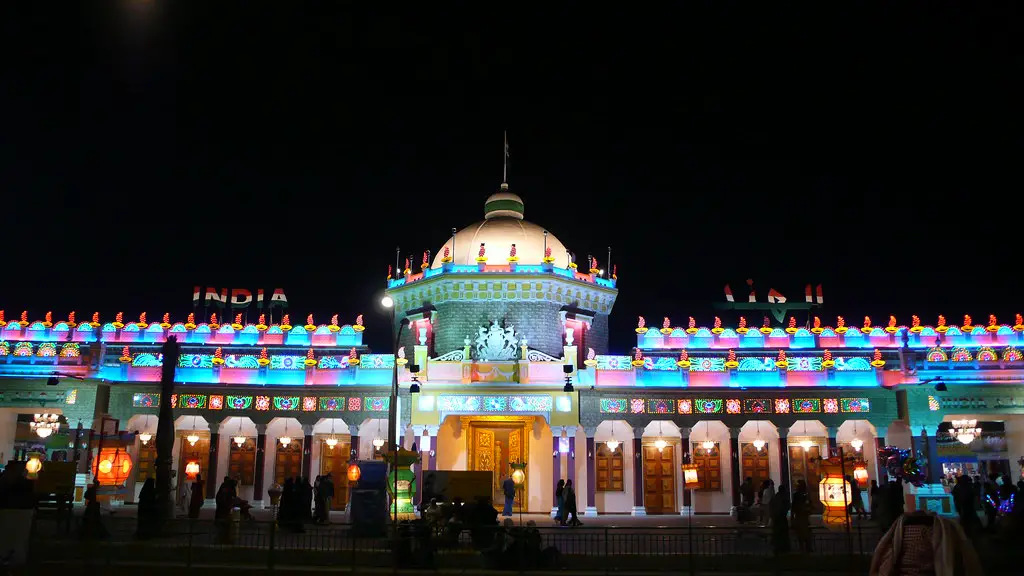 2. Discover millions of colorful flowers at Dubai Miracle Garden
To escape from Dubai's fast-paced side, a quick alternative is to visit Dubai Miracle Garden. It spans over 72,000 square meters, making it the world's largest natural garden. See several distinctly themed gardens, along with several showstopping structure and record-breaking features all clad in millions of flowers. With a nominal upgrade of your Dubai Miracle Garden, you'll also get to gain an access to Dubai Butterfly Garden which is right next to it.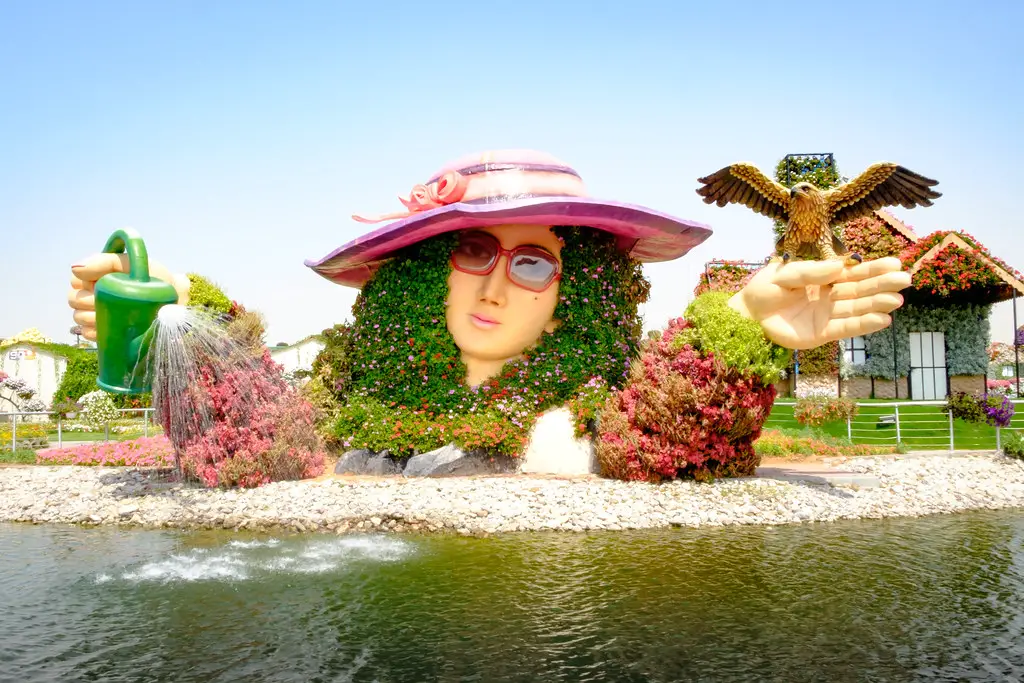 3. Visit Dubai Garden Glow
With a brand-new theme to look forward to in its every season, this is another outdoor attraction which you shouldn't miss in Dubai. Filled with marvelous wonders created using biodegradable materials and lit up with millions of energy-efficient lamps, it's the world's largest as well as the region's first of its kind park. Open only during winter months, it's also home to the UAE's first Dinosaur Park and other attractions like Art Park, Magic Park, and Ice Park with over 5000 tonnes of ice.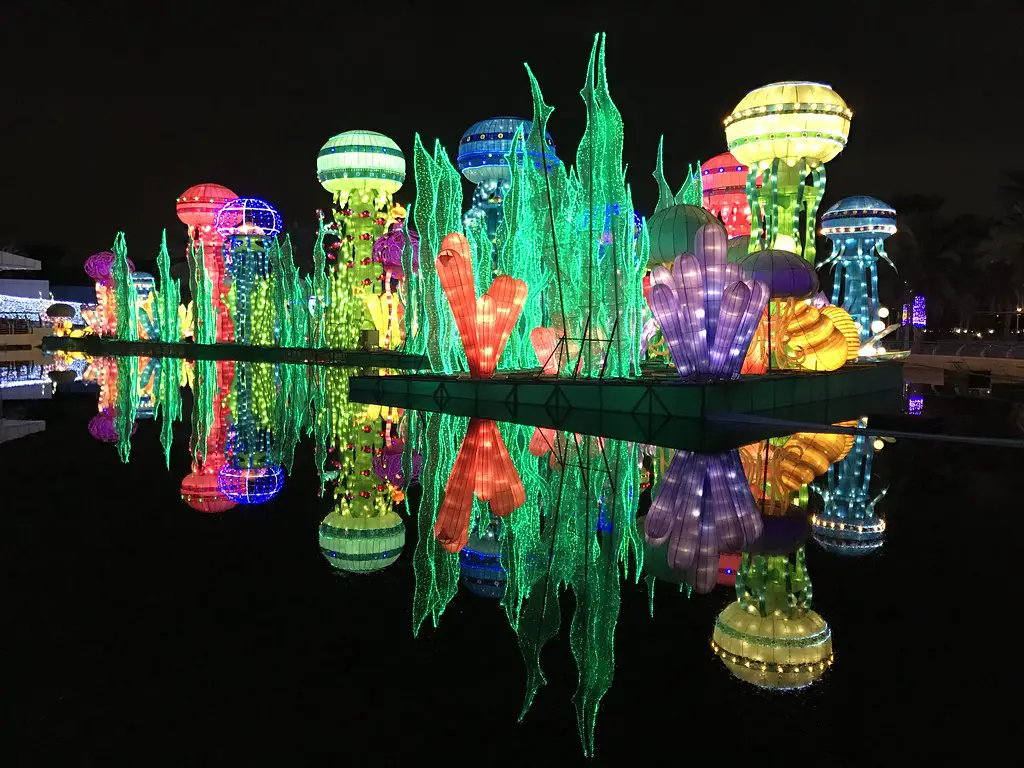 4. Watch Palm Fountain Show
If you've already seen the iconic Dubai Fountain show, then watch it with a twist on your next Dubai trip by heading to the Pointe at the palm-tree shaped Palm Jumeirah. It's the venue of the brand-new Palm Fountain show which is not only the world's largest fountain show, but also the region's first colored fountain show. This aquatic performance in impeccable harmony of music and light begins after 19:00 hrs and is played at an interval of every 30 minutes.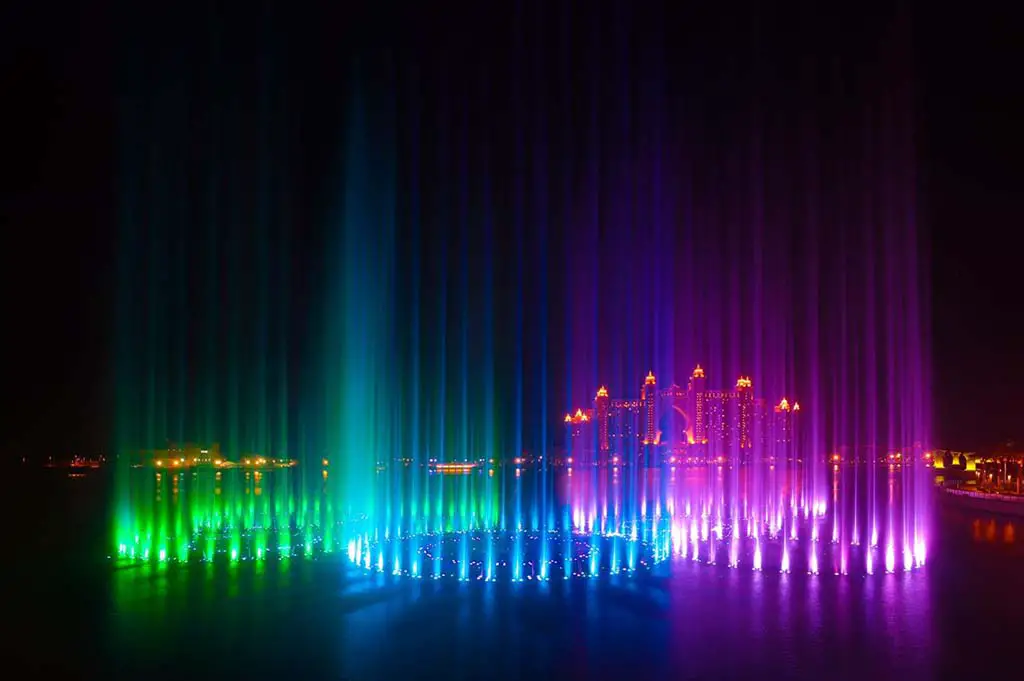 5. Plan a wildlife rendezvous at Dubai Safari Park
Didn't expect a wildlife encounter in Dubai? Drop into Dubai Safari Park – this eco-friendly park in Dubai's Al Warqa region guarantees you a thrilling wildlife adventure by introducing you to its over 2500  inhabitants, brought in from different parts of the world. Spread over 119 hectares, the massive park is split into four segments: Asian Village, African Village, Arabian Desert Safari, and Explorer Village.Not to mention, you'll get to see a variety of animals freely roaming here as you enjoy an up-close look at them on a thrilling drive-through safari experience.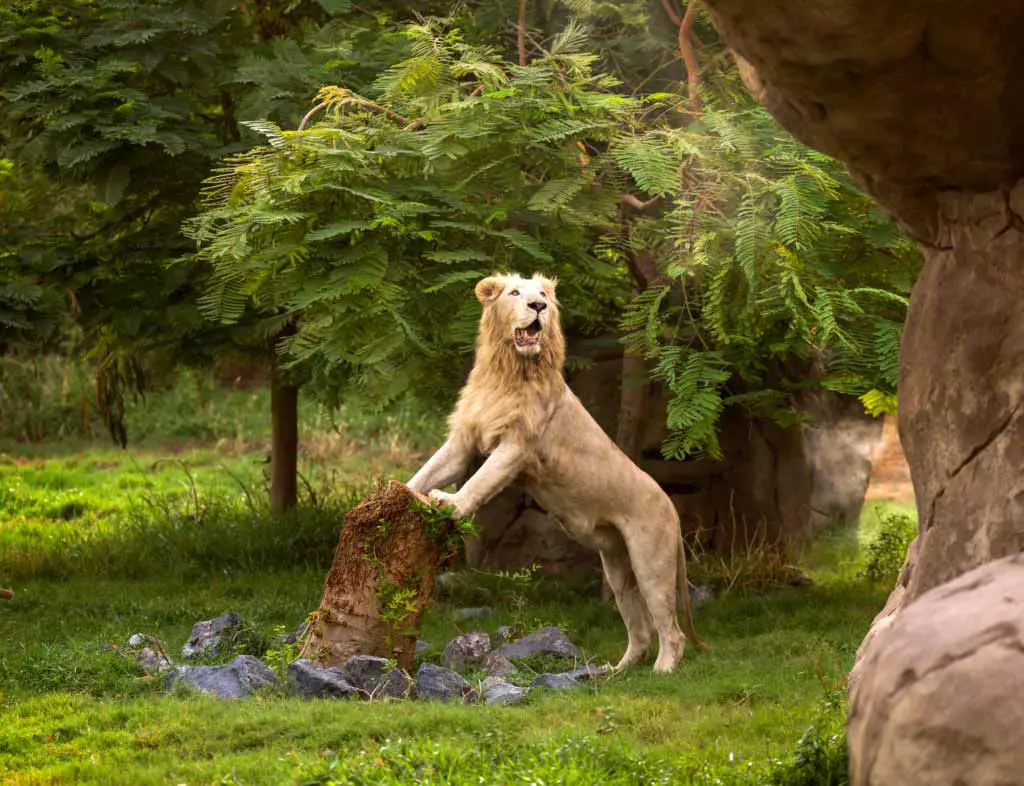 6. Shop at Dubai's Old Souks
Alright, Dubai is world-famous for its gigantic shopping destinations such as the Dubai Mall, Ibn Battuta Mall and Mall of the Emirates to name a few. But, did you know that this city also has a roster of traditional Arabian bazaars or souks that are perfect for your affordable retail therapy? Check out the Textile Souk, Spice Souk, Perfume Souk, and most importantly, the Gold Souks. These souks are spread across Bur Dubai and Deira areas.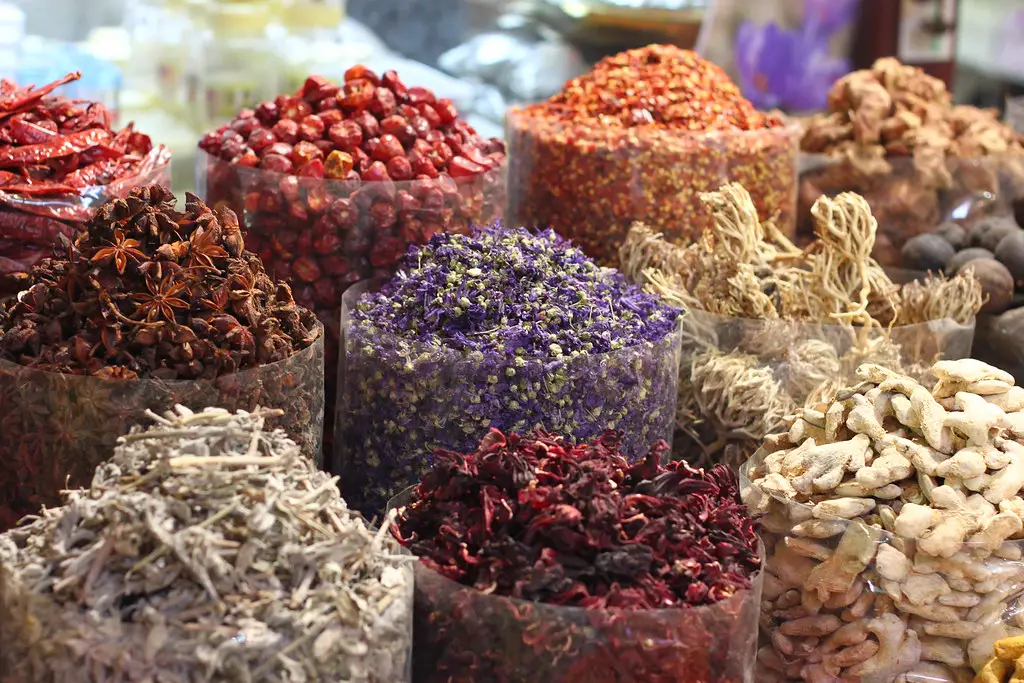 7. Desert Safari
Want to combine culture, nature and adventure all in one trip? Just take a desert safari Dubai; this guided journey into the depths of Arabian golden sands offers you a long list of attractions to try. Take in the thrilling ever dune bash in a 4X4 vehicle, ride an ATV such as quad bike, enjoy sandboarding, go on a camel and participate in many cultural experiences including Shisha smoking, henna tattooing, falconry etc. You also get to take home some souvenir pictures wearing traditional Emirati costumes. BBQ dining and traditional shows like Tanura and belly dance are included in most evening safaris, while overnight desert safaris offer absolute amusement and adventure with camping facilities.
8. Enjoy cycling at Al Qudra
Discover the magnificent Arabian Desert landscape at an unhurried pace on two wheels! For this, head out to one of Dubai's quaintest parts in Al Qudra region.  Here, you can hit its 84-kilometer-long cycle trail which is also the largest of its kind in the world.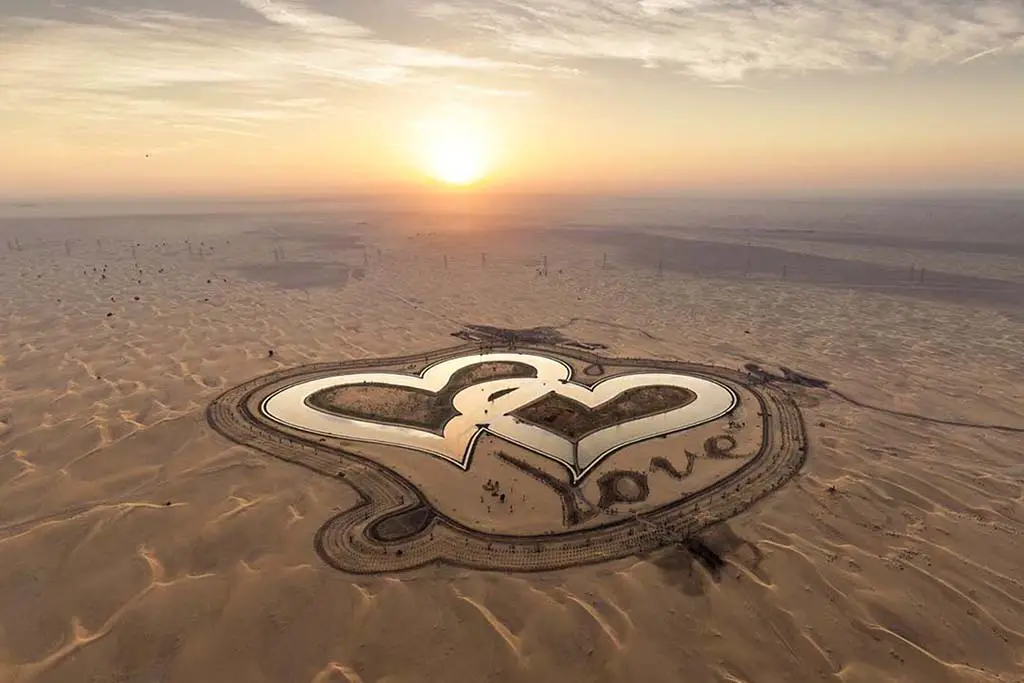 9. Spend a day at Aventura Park
This is a true nature retreat, surprisingly lying within the city limits. You'll find this amidst the Ghaf woodlands inside Mushrif Park, which is also one of Dubai's oldest public parks. From rope swinging and tree climbing to bridge balancing Tarzan jump, you can expect to tackle over 80 challenges in a fun-filled environment. Divided into diverse circuits (such as Rangers, Explorador, Aventura, Thriller, and Extreme), the best thing about this park is that it caters to all age groups and skill levels including dare devils.
10. Hot Air Balloon Ride
Get once-in-the-lifetime chance to float over Dubai's untouched desert landscape on a hot air balloon ride. Yes, it allows you to marvel at the protected desert landscape of the Dubai Desert Conservation Reserve, along with its indigenous flora and fauna, from a height of over 4000 feet. This early morning airborne activity lasts for about one-hour and at most, includes a traditional Arabic breakfast plus flight certificate and photographs of this adventure.
11. Go wild with Sky Diving
Sky Diving in Dubai is the ultimate way to admire the sheer allure and grandeur of Palm Jumeirah which resembles a colossal palm tree with a crescent on its top. Needless to say, feel the rush of the lifetime as you jump out of the aircraft and freefall from a jaw-dropping altitude of over 13,000 feet.
12. Experience XLine Dubai
This is another aerial activity which lets you see Dubai's dazzling cityscape from a whole distinct standpoint. Measuring about one kilometer in terms of length and set at a height of over 170 meters, it's the longest urban zipline in the world. That's not all; it's also the swiftest of its kind, as it zips you over the striking Dubai Marina at an average speed of over 80 kilometers per hour.
13. Dhow Cruise
A dhow cruise in Dubai takes you around Dubai's floodlit attractions across the classy Dubai Marina or classic Dubai Creek aboard a traditional Arabian sailing vessel. This allows you to appreciate the city skyline from a refreshing vantage point on water. A dhow mostly comprises two decks where its lower deck is fully air-conditioned and upper deck is partially open, thus promising you the unhindered views over the surroundings. This approximately two-hour cruise, however, is more than a sightseeing cruise as it's complete with buffet dining, unlimited refreshments, live music and traditional Arabian shows including the astonishing Tanura performance.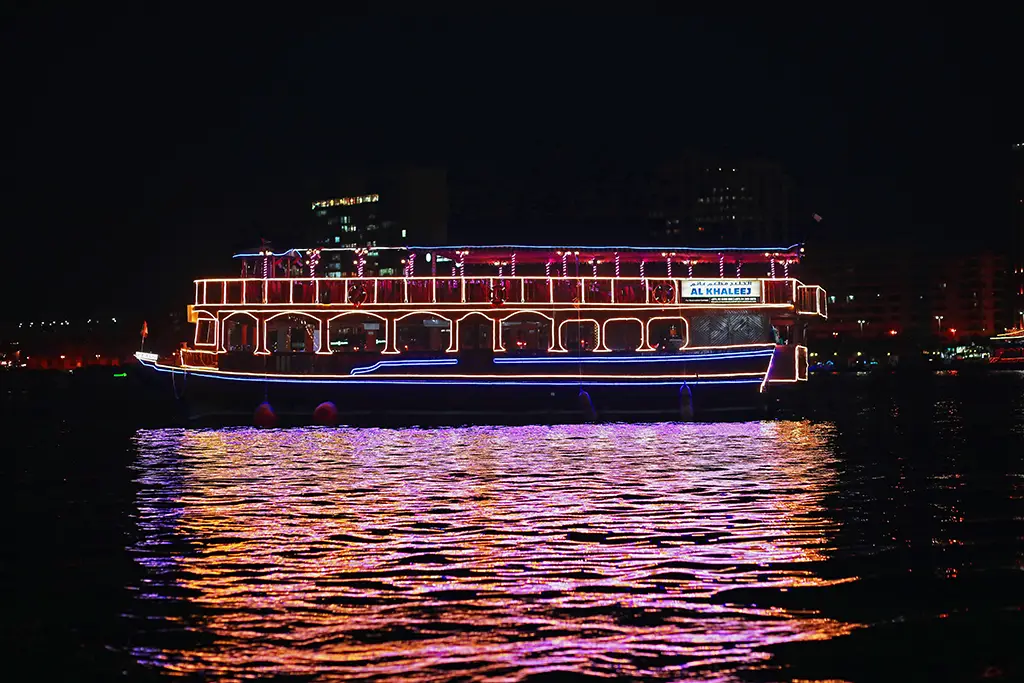 14. Hit the rides at AquaFun Dubai
Dubai has to its credit some of the world's best water parks such as Aquaventure Waterpark (inside Atlantis, The Palm Resort) and Laguna Water Park at La Mer. While each of these parks has its own signature specialties, the recently unveiled AquaFun Dubai takes water fun and thrill to the next level. Rightly so, it's the world's largest inflatable water park where you can take to its 70 plus games and obstacles in the cool settings of JBR Beach.
15. Set out for the exhilarating ever waterborne fun
Be it utterly relaxed, milder or high-octane water sports activities – you'll get to enjoy it all and beyond in Dubai's sparkling waters.  This ranges from kayaking, jet skiing, and flyboarding to speed boat cruise, scuba diving, banana boat ride, and parasailing.
Conclusion
So next time when you visit Dubai, don't limit your Dubai visit to just its architectural landmarks like Burj Khalifa or theme parks such as IMG Worlds of Adventure and Dubai Parks and Resort. Instead, take time to get outside and make the most of its amazing outdoor attractions and experiences.