02.11.2020.
At the north of Croatia the silent call of ancient times reminds of the people that lived here as the first of our kind. That's what Krapina is known for, it's the place where the history of human being is born. You can explore here Neanderthal Museum.
In the close proximity the gentle waves of hills will take their views at Strahinjčica mountain. The highest peak is only 845m so it's an easy walk with not many ups and downs.
Its rich flora with more than 1000 plants makes this mount a reason to visit but it's a hidden fact. Path of orchids sounds so enchanting but we actually took another road. It's an educative trail of 13 km near the village Radoboj with more than 30 kinds of orchids. Specially rich in this point is the meadow Poljana as one one place it unites more than 16 kinds.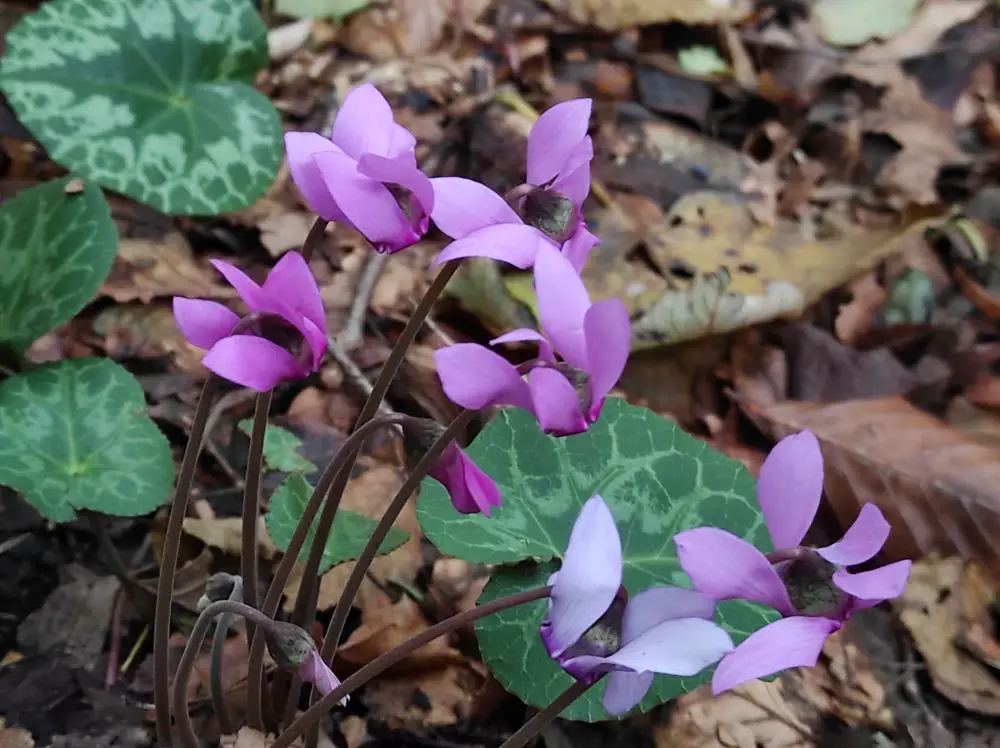 Firstly, we came across some kind of caves which are not actually seen at the first hand but the ascent is more steep. These ancient limestone rocks are covered in grass. After 1,5 hour we arrive at the mountain hut enjoying the Sun at the long terrace. Metal construction like the pyramid is offering the perfect viewpoint.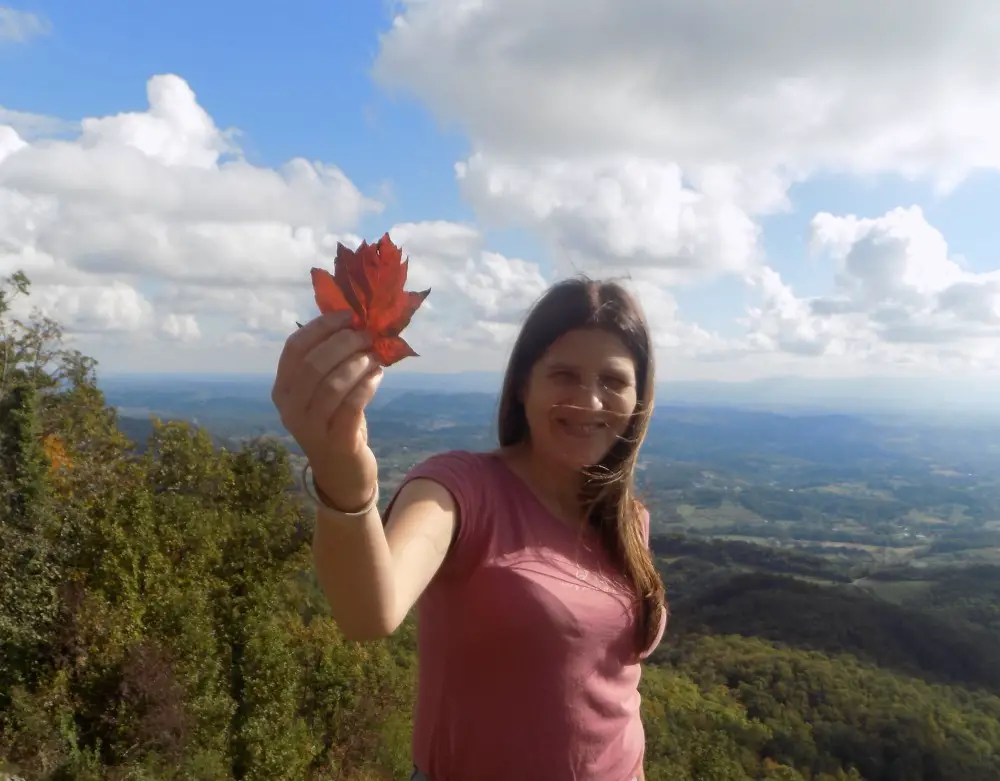 Only 15 minutes away the surprise fills the cup, we arrive at Dedek which offers fabulous views to nearby hills including Medvednica (Zagreb) also.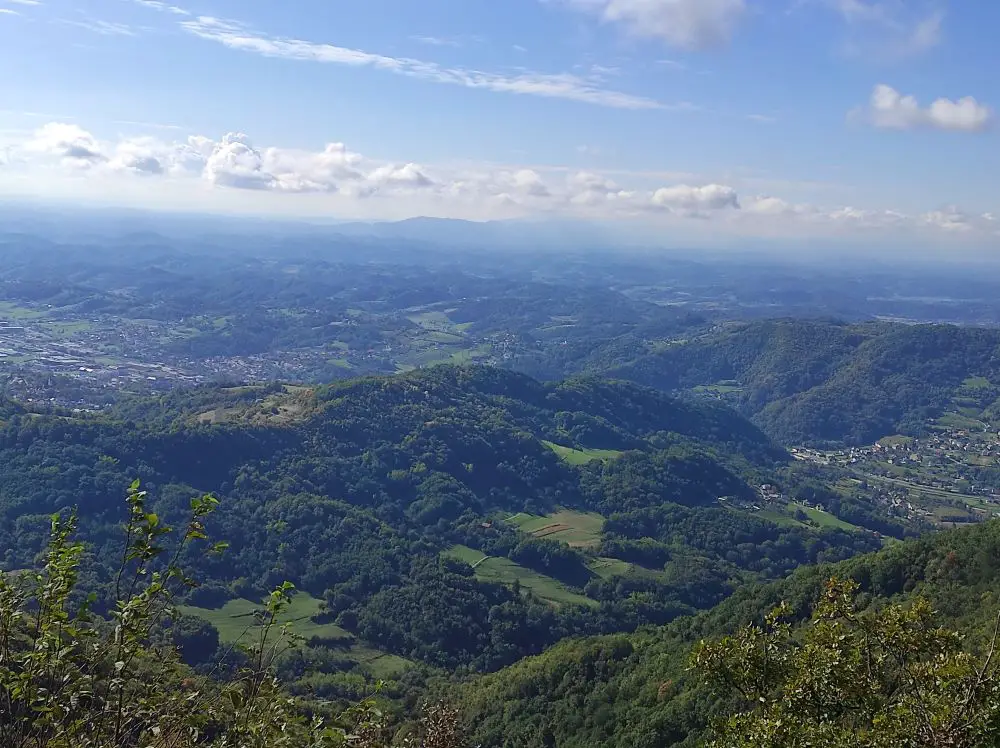 The highest peak Sušec is hidden in the forrest, only half an hour walking. The path is filled with charming lila flowers which I though were orchids.
On the way back the views cover Ravna Gora which is adjacent to the fabulous Trakošćan castle, the most famous in Croatia. After one and half hour or almost at the descent we arrive at the viewpoint Elephant. Another embrace of faboulous views shines on this rock. The way down is rather slippery as the mud covers the earth so we're going step by step. Now we wonder how it took us 3 hours what we could pass for 15 minutes from one hill to the other of this picturesque village. Also we have a chance to meet a local mountaineer very eager to talk.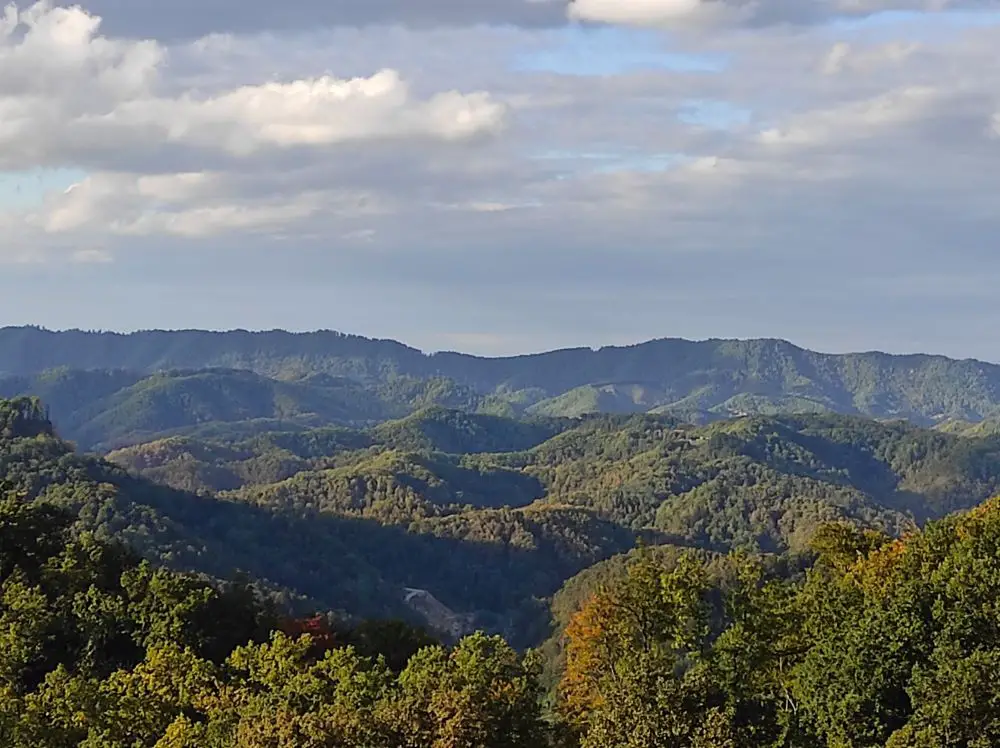 Botanical life
 Forrests of birch and chest-nut proudly stand here but mostly oak. Endemic specie in Strahinjčica is Croatian Iris which was first discovered in 1961. by croatian botanist Ivo Horvat. Even the hazel tree can be found and bazga of red colour. One flower that prevail is italian woodbine.
All in all
Definitely worth a visit as rolling hills give impression of fairy-tale and luckiness to be here. If I could find orchids, than I would be accomplished in the search of richness the botanics can offer here.