12.10.2020.
Ana has shown that impossible is possible, she hitchiked all the way from Croatia to Bora Bora in  French Polynesia. More than that, she did it twice but the second time flew to Bora Bora and hitchiked the neighbouring islands. Ana was once successful business woman but her enterprise (not her own) needed to closed down, she even studied in USA.
As I wanted to help Ana to publish her galactic journey and guide, I bought the online version of the book. The picture postcard I got from French Polynesia was the perfect gift months after. Though I only hitchiked from Croatia to the south Spain to see how it is, this is the real adventure into the heart of hitchiking full of the precious advices.
Ana was not chasing luxury or hotel resorts, even sleeping on the beach seemed like the proper adventure instead of the sightseeing. Seeing the world was her excuse, the world in all its wideness.
Her journey lasted 4 years as her counting to be 1 year scattered like the wind. To ask her how much money she brought with herself or how much she spent (question we saw answered at the common travel blogs) is announced as inappropriate. Her journey is not measured by money but her willingness to absorb the local world, her desire to adjust. She consciously avoided any relationship to start during her journey or being the object of men's desire. Considering this question Ana finished her adventure happily engaged at French Polynesia but not Bora Bora. By her words, Bora Bora becomes boring so she's rather choosing les Marquises.
What impresses me in the book is its easiness and cheerfulness like I'm talking with Ana alive. She alone admits that it's not her bravery but constant wish to fulfill the goal, even when she had the offered paid ride by her parents she didn't accept it. Hitchiking the boats and helicopters in Australia was something extraordinary. Still I think Ana is rather brave as it's not easy to survive a month on the boat or dwelling alone on the road just to arrive to Bora Bora. When she started at her village near Zagreb, the company was present as Ana made an effort to find it through couchsurfing.
As being weird is just a matter of opinion Ana promotes the never-ending quest for adventure, but more than that. Ana finds her peaceful way to become one with the world and give herself time to know that life is not a labyrinth. Her patience is an example how it can be the key answer to your difficulties. Ana is showing that dreams can be the most beautiful thing that's happening to you if you honestly yearn for them.
The book explains how she prepared for the journey, visas she needed and how she confronted fears. She's also going into the reasons for travelling alone, the whole chapter is dedicated to love and sex and finally how she began vegan on the road. While some people decide to turn the vegan or vegetarian style into the opposite to welcome travel, Ana doesn't stop in the struggle for the world more fair and that's where veganism jumps in. I admire her decission.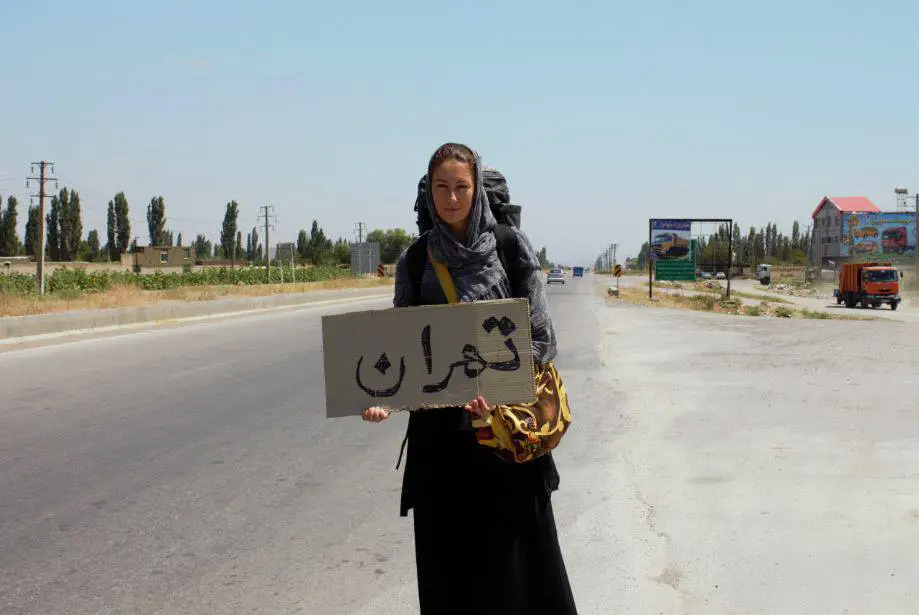 The lessons of Ana can be absorbed at her website and how she succeded to live without the mobile phone and without chasing the social media. Her love for travel and meeting the cultures and herself is the main point.
Second time that she went to French Polynesia was with the goal to write the book about her journey. It's then when she met Tangy. Now she lives happily at the island Marquises growing the tropic food and making the handmade art that you can see here.
Ana's path is unusual but she's showing us the true meaning of travelling and how to cope with ourselves undamaged by the world's expectations but still so alive in the world. Her book is written in English originally and you can grab your own at her website. It's published at her own. Learn from Ana how to enjoy simplicity and go with your dreams with that simplicity.