14.09.2020.
Let's admit, it's easy to be vegetarian at home even vegan. But what happens while travelling or even working outside of home like I did in the fish restaurant? The choice is very limited for someone who eats meat for every meal which adds about to much unhealthy fat and law consciousness about the real sources of energy. The choice also comes about monotonious food sometimes. Inspiration also comes from my friends vegetarians that were working at the similar restaurants.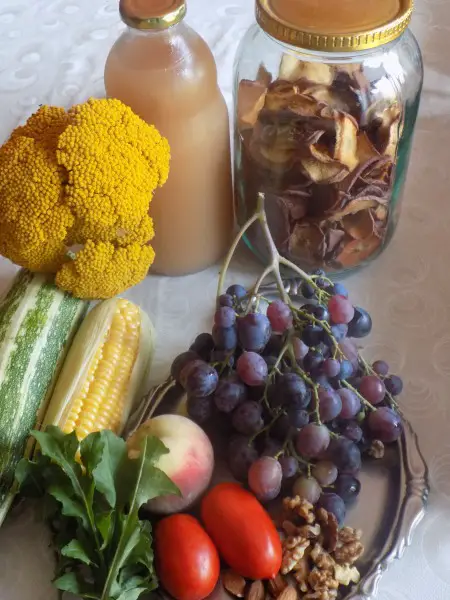 It's up to everybody's taste but let's admit: with so many kinds of beans, salads, fruits, nuts and cereals which are not at such evolutional level as animals meat needs to be considered as the last option.
But let's leave why and reflect upon the reality of today's world where meat is the only option.
Even in Indonesia which is rich with tofu, tempeh, peanuts and sprouts the real example flows like heaven, even sometimes it's skipped at the night markets for the choice of meat.
The easiest way to confront meat would be to prepare your own food. If you have the kitchen available plus time to do so, you're on the win. The classical food like potato, rice or spaghetti will be present at every place but the value of content would cheer for the whole grain or the integral rice. Sometimes we can adapt even to unhealthy food but how can our health adapt constantly?
Combinations of potato and carrots (usually raw and grated) with the packages of seeds like sunflower, pumpkin & other would be my most common choice. Carrot is juicy just like the red beet but sometimes the leafy vegetable is needed. Something like mangold which happens to be at the menus often but not at my restaurant, actually the vegetables were very limited- pumpkins and only salads which includes lettuce, cabbage, cucumber and tomato. When buying in the shop mangold sometimes comes damaged making more obstacles on my way.
As in the supermarket at the village where I was working there was not any soya steaks or tofu I decided to buy it at Poreč. I also bought the chickpeas both canned and in the bag so I can prepare it quickly. Anyhow, it's the traditional food of the south of Croatia- Dalmatia, maybe not used as often but in the combination with mangold you fly in heaven.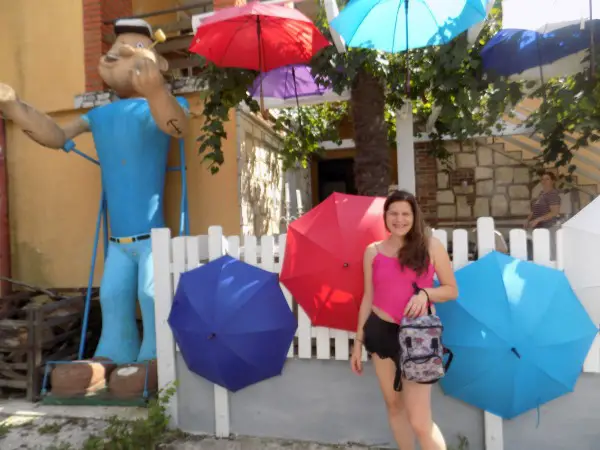 What I need is some liquid food like stew, it's such a difference comparing to potato, rise and pasta. With the season of pumpkins everything is possible.
Now comes the second obstacle, onion doesn't make me well. It's such a pity that it's the ingredient of everything.
With the plenty of fruit life is enough. Specially when watermelon comes. I was lucky to have fruits and vegetables from the garden. My own breakfast was undoubtable. Just the litle oatflakes, mix of nuts and raisins, coconut and yogurt. Surprise is that the same package of muesli cost the double at this seaside village than in the town of Poreč itself.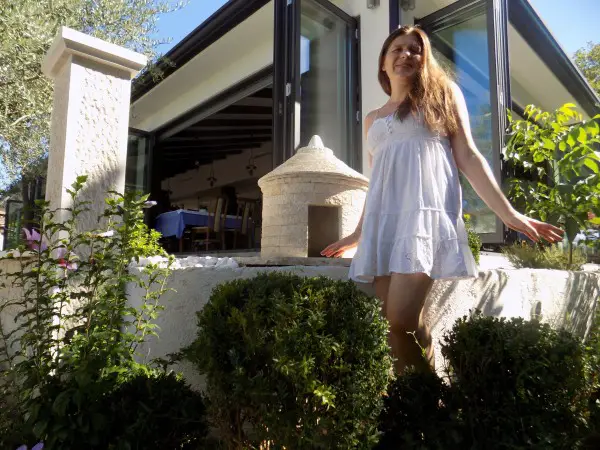 Pizza, you ask? It's my favourite when I make it myself and I could easily be vegan if there was not a pizza which substitude a lot when travelling, isn't it? I didn't have it at the restaurant though.
Even if I could eat only nuts and figs, I would be satisfied. It's not the question of surviving but having the most efficient diet. Today the veggie life is much easier than 20 years ago when I started. Anyhow, I always leaned to create the healthy food.
Having a daughter of my boss always so playful and helpful with the guests, interested what is what was such powerful motivation of work. Though hotel is enriched with much better working conditions (like I used to do), the coronnavirus said its words.
All in all, having your own garden is a dream. Being a veggie is much more than deciding not to eat meat. It can be a way to appreciate life at the deepest level, being conscient about the origin of what you're puting inside yourself.
Are you tend to live with the plant based diet and how do you cope with obstacles?